DIY Investing Resource #1: JL Collins' "Stock Series"
As we discussed over the last two posts, the biggest challenge that we faced in our financial lives was figuring out how to invest.  As promised, over the next few posts we are going to share and review a few very focused resources that we have found immensely helpful to educating ourselves on the topic of investing.  The first of these resources is a series of 27 (and counting) posts found at Jim Collins' blog jlcollinsnh.com, categorized as the "Stock Series".
Start Here First
While I am trying to help the readers of this blog sort through the vast amounts of information out there on investing by providing specific, focused and valuable resources, I am finding myself a bit sidetracked already.
Before starting on the "Stock Series" I would be cheating you if I did not recommend that you read another post from Jim that is not a part of the series, "How I failed my daughter and a simple path to wealth."  This post exemplifies everything that I love about reading Jim's blog.  It is written as advice for his college-aged daughter about why money is important and what it can (and can't) do for you.
It is sincere and without the conflicts of interest seen in so much of the financial literature.  It recognizes that most people simply don't care about investing and personal finance, and so he lays out 9 steps for a simple path to wealth.  This is the basis for the "Stock Series".  Hopefully it will get your attention as to why this is so important and why anyone can do it.
Making the Complex Simple
The thing that we most liked about the "Stock Series" was the way that topics that had always seemed so complex were made simple.  For example, we explained in this post how we held 15 different mutual funds when investing with our advisor, in the name of diversification.  After reading parts I-VI of the "Stock Series" we realized that all we held were domestic stocks and bonds which could be held with an equal amount of diversification (or more) in a portfolio containing 2 funds, VTSAX and VBTLX.
This simple two fund portfolio recommended throughout the series is far cheaper, more tax efficient, and over time almost guaranteed to outperform the 15 funds we owned precisely because of the significant cost and tax advantages.
Why don't advisors tell you all of this?  The idea of complexity makes a lot of money for the financial industry.  In many ways making the simple complex is why advisors have a job and Wall Street always wins.  The "Stock Series" explains that investing should be simple and low-cost.  Understanding this will make you far more money in the long run.
A Wake-Up Call
Reading the "Stock Series" opened our eyes to how superficial our knowledge of investing was while working with a financial advisor.  Through disciplined savings we had managed to accumulate a substantial investment portfolio.
While we were very good savers, we had no idea how the funds we were invested in actually made us money and what the risks of the investments were.  Our level of knowledge prior to reading the "Stock Series" was:  "Bonds are safe and stocks are risky."
Our eyes were opened widely in Part XII-Bonds when we learned about default risk, interest rate risk, and inflation risk.  All of this without even mentioning the biggest risk of all (weaved in throughout the series), the risk that we were holding a substantial portion of our portfolio in asset classes (bonds and cash) unlikely to get us to our goals of building wealth to achieve early retirement, all in the name of "safety".
Simple, But Not Too Simple
I decided to feature this series as my first resource because it is very beginner friendly.  Throughout the series, Jim uses some really effective one liners and analogies to explain key concepts effectively.
He comes blaring out of the gates in Part I with "Toughen Up Cupcake" to explain the importance of staying the course through market ups and downs. He then in Part III uses a great analogy comparing the stock market to a glass of beer to explain why stock prices vary widely and do not necessarily reflect the value of the underlying assets. (He had me at beer!)
While the information is written in a way that is accessible to beginner investors, it is not just catchy sayings and oversimplifications.  Jim explains in Part III how and why most people lose money investing in the market.  In Part VIII, he introduces the complex topics of using tax advantaged and taxable accounts as different "buckets" in which different assets are more tax efficient
He has two excellent posts on using the 4% rule:  first to determine how much money you need to be financially independent in Part XIII, and then how to practically apply this knowledge to live in retirement in Part XXVI.  He also tackles the conventional wisdom behind dollar cost averaging with an excellent post in Part XXVII.
You Must Understand Yourself
In addition to explaining technical concepts in really clear ways, Jim does a great job at getting into behavioral aspects of investing that cause most investors to greatly underperform the market.  This goes far beyond the simple "Toughen Up Cupcake" mentioned above.  It is best exemplified in my mind in Part XVIII-Investing in a Raging Bull when he takes on a reader's question and turns it into a full post that explains how many people's fear and greed drive them to make poor investing decisions.
Getting Some Help From Friends
As good as Jim's posts are, I have to recommend that as you work through the series you also take the time to read the comments.  Jim responds to almost every comment with well thought out responses that really clarify topics.
He also has many knowledgable readers whose comments add greatly to the original posts.  There is also a full guest post in the series by the Mad Fientist, who we consider the master at tax planning for early retirement.  His guest post in Part XX was instrumental in developing our saving/investing strategy of maxing out tax deferred accounts as we outlined here.
If Only…
I will make the bold statement at this point to say that if my own parents had given me the advice that Jim gave his daughter and we had followed it, we would already have comfortably achieved financial independence and be retired by now.  (And what teenager doesn't hang on their parents every word and listen to everything they say?)  The information held in the stock series is that powerful.
We would love to hear thoughts from anyone else that has read the "Stock Series" or feels that there are other helpful resources for beginning investors to develop investing knowledge.  Please share in the comments.
*Image courtesy of worradmu at FreeDigitalPhotos.net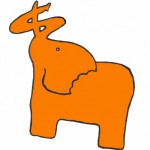 Sign up to receive our posts!