Starting on the Right Foot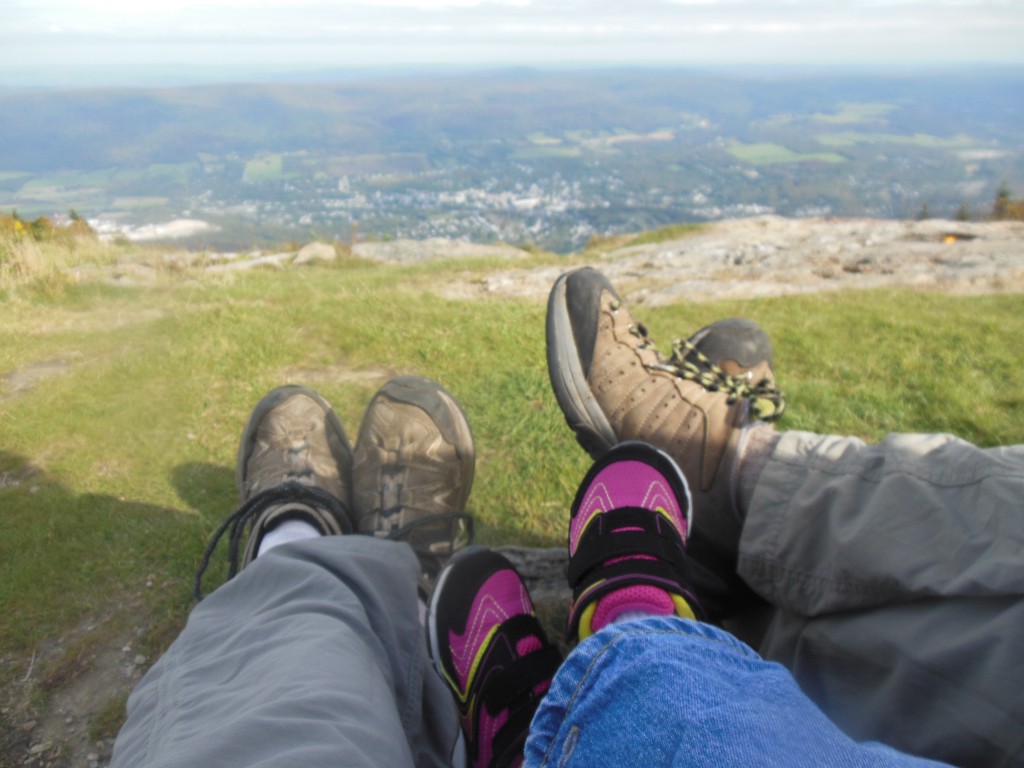 When reading about early retirement and financial independence, a common theme is "extreme frugality".  This post about early retirement planning from Financial Mentor (the blog we have found most beneficial in our own retirement planning) uses these exact words.  When I think of extreme frugality I think of sacrifice, extreme couponing, refusing to go out for dinner with friends, not traveling, etc.  In our own experience, we will achieve financial independence after working careers of about 15 years working normal jobs.  We have never considered ourselves even frugal, let alone extreme.
In our most popular post to date, Dirtbag Millionaires, we talked about the concept of not sacrificing.  Instead we focus on  simply living and spending our money according to our values rather than what society or some marketer thinks we should do.  This is no cliche, but is our actual experience.  For example there were 3 pictures in that post.  The first was from Ecuador where we spent 2 weeks climbing 20,000 foot mountains and exploring the city of Quito.  The second was of Mrs. EE  riding a bike near Uluru in Australia where we spent a couple of weeks including diving the great barrier reef, exploring the outback and spending a few nights in Sydney.  The third was Mrs. EE descending from a climb of Mt. Bancroft in Colorado where we spent a week climbing every morning in the Front Range before spending our afternoons exploring micro-breweries and then wrapping up that trip seeing a show at Red Rocks Amphitheatre.  I chose these pictures to fit with the "dirtbag" theme of the post.  However, to better make the point of not sacrificing I could have just as easily shown pictures of us skiing at some of the best resorts in the world, traveling throughout the U.S., Europe, Africa, Mexico or the Carribean.  I could have used pictures of us attending major concerts or music festivals.  I could have used pictures of us at sporting events like Super Bowl XL or XLIII, both of which we attended (Here We Go Steelers!).  The point of all of this is not to brag or boast, but to drive home the point that achieving financial independence and early retirement doesn't require you to live like a monk or to make 6 figure salaries.  We know because we've done neither and we're almost there.
The key to being able to retire early is to start out on the right foot as soon as possible.  Imagine what a life free from credit card bills, student loans, car loans and mortgages can look like.  If it is hard for you to imagine, re-read the above paragraph.  It can look a lot like that.
Unfortunately, many of the biggest decisions that we will make in our lives are made at a young age when we have the least amount of experience and knowledge to allow us to make these decisions wisely.  We are influenced from nearly the time we are born by a never ending assault of advertisements.  We are advised on college decisions by admissions officers and loan officers who make their living by getting you to go to their college and finance it with loans.  We are given easy access to credit cards.  We are taught that the American dream is to have the nicest car and biggest home we can afford.  We are then taught that what we can "afford" is synonymous with the amount of money that someone will loan us.  Many people are drowning in student debt, making monthly car loan payments, have credit card debt and/or are house poor before they ever even get around to thinking about saving and investing money.  Early retirement and financial independence never even enter the radar.
This reality became very apparent to us as we began to share our blog with peers whose experience was completely different than ours.  We assumed that everyone would see how easy this is and jump on board.  Many simply can't relate to ideas that we share like thinking about retiring by 40, living a life free from debt or saving over $50,000 this year, even while beginning to scale back our working.  We have realized that while anyone could benefit from the message and lessons shared on this blog, the people that would most benefit are those just starting out or those already working to get out of debt and looking for the next steps.  We hope our blog will be a voice of sanity that gives a different perspective to these people looking to get started out on the right foot.
Over the next few posts, we will specifically break down what we feel are the biggest decisions that we all face that will impact the rest of our financial lives.  We hope to share some unique insights and different ways of approaching problems than the common conventional wisdom that traps so many in the typical wage slave lifestyle.  Until then, I would highly recommend everyone read this excellent post that I found this week at the blog FRUGALFRINGE.  It really clarifies how all of the concepts that we talk about on this blog tie together and shows how financial independence is not about working harder and sacrificing.  Instead it is about making a few key choices that then build upon one another making life progressively easier.  Enjoy.
**We are continuing to see a growth in our readership, subscribers and comments despite very little effort to actively promote our blog thus far.  We hope to continue to grow over the next few months as we try some new methods to share our message.  If you are finding value in our content, please share it with your friends by social media to help us grow our blog.  To those of you already sharing us on Facebook, Twitter, Pinterest and LinkedIn we are very grateful for your support.  Sharing our message and helping us grow our followers is the ultimate reward for doing this and we are extremely grateful!