The Elephant Eater Investment Plan and Asset Allocation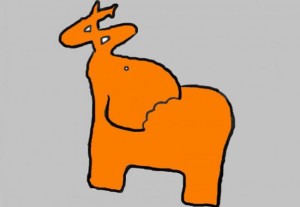 When taking control of our own investments and financial planning, we found reading what other people were doing with their money invaluable to help develop our own plans.  We therefore are going to share the written plan that we developed to guide our investment processes to get us to financial independence and also outline when we would make modifications to our plans.  
This post is our personal plan and strategy.  It is not meant to serve as any specific advice or recommendations.  We always encourage everyone to do your own independent research and do what makes the most sense given your individual situation.
The remainder of this post was simply a matter of copying, pasting and reformatting the Word document that contains our plan to share with the readers of the blog.  We hope you find it beneficial.
Investment Plan
This plan will be followed to build our assets to reach financial independence and provide for financial security in retirement.
Assets Included In Allocation
Our investment accounts will consist of our holdings in our Vanguard brokerage account that includes funds held in taxable funds, rollover and Roth IRA accounts. We will include Mrs. EE's current Simple IRA and Mr. EE's current 401k as part of our investment plan and asset allocation. We will also include cash held in savings and money market accounts. We will consider all of the accounts together for the purpose of planning and asset allocation.
Cash
Part of our financial plan will include having cash to serve as an emergency fund, opportunity fund and where we will hold money we will plan to spend in the near term when in retirement. We will include it in our asset allocation.  We will always keep at least 6 months of living expenses for an emergency fund.  We will never carry more than 2 years of living expenses in cash at any time to avoid excessive drag on investment return.  We will omit from the plan/allocation any cash held in checking accounts that will be used to deposit paychecks and pay monthly expenses and day to day spending.
Home
Part of our plan will be to own our home. We currently own our home outright, conservatively valued at $250k. This also will not be included in our investment plan, asset allocation or our assets factored into reaching FI.
Savings for Little EE
We will also keep an account for our daughter, with the idea that it will be a college fund.  We are going to start investing in taxable funds and will continue to consider tax advantaged funds if the tax savings outweigh the restrictions on the accounts. We will keep these funds in a separate account and not consider them part of our investment asset allocation or our assets factored into reaching FI.  Essentially this will eventually be her money, but we will have control over how it is used.
ASSET ALLOCATION
We will begin with an asset allocation of 80% stocks, 15% bonds and 5% cash distributed across these different accounts.
STOCKS
Domestic
-35% Vanguard US Total Stock Market Index Fund
-10% Vanguard Small Cap Value Index Fund
-10% Vanguard REIT Fund
International
-10% Vanguard European Stock Index Fund
-10% Vanguard Pacific Rim Stock Index Fund
-5% Vanguard Emerging Markets Index Fund
BONDS
Domestic
-10% Vanguard Total Bond Fund
-5%  Vanguard Intermediate TIPS Fund
Cash
-5% Held in savings and money market accounts
CHANGES TO ALLOCATION
We will adjust our allocation only when we mutually agree and only when something fundamentally changes to the point that it would be beneficial to do so. Examples would be shifting to a more conservative allocation as we meet investment goals, exiting an asset class if it no longer meets our investing objectives or adding asset classes if they become available in a cost efficient way as we combine accounts over time.
If we choose to shift our allocation from stocks to bonds (or bonds to stocks), the relative percentages within each category will be kept the same.
If we exceed 2 years of expenses in cash, we will shift excess money into bonds.
COST/TAX CONTROL STRATEGY
For both cost and simplicity we will use Vanguard funds whenever possible to meet our goals. When this is not possible, we will use the closest alternative that meets our investment objectives.
We will attempt to choose index funds and avoid any actively managed funds unless none are available to meet our needs (in work sponsored retirement accounts).
We will consider funds only if the expense ratio is less than .3% annually unless there is no other option available (in work sponsored retirement accounts).
We will make every attempt to locate assets in the most tax efficient places. (Bonds, index funds with higher turnover and REITS in tax sheltered accounts, broad stock index funds and cash in taxable accounts.)
We will limit any transaction fees by rebalancing only once annually.  Rebalancing will be done on May 1 each year after filing our previous year tax returns, at which point we will make our ROTH IRA contribution for the year.
We will limit capital gains taxes by rebalancing within our tax advantaged accounts.  We will sell funds in our taxable accounts only for tax-gain or tax-loss harvesting when to our benefit.
We will contribute the maximum amount to our work sponsored tax-deferred accounts each paycheck.
After maxing out our tax deferred accounts and ROTH IRA, we will invest any other available money into our taxable accounts monthly via automatic transaction.
Share your thoughts below.  We would welcome any feedback (positive or negative), questions or other comments that may help you, us and fellow readers in further developing our plans.
*Thanks for reading. If you enjoyed this content, you can find my current writing at Can I Retire Yet?. Enter your email below to join our mailing list and be alerted when new content is published.