Don't Be A Donkey
Financial independence/early retirement (FIRE) blogs can be summed up with a few simple directives that nearly everyone repeats:
Save a large percentage of your income (preferably at least 50%).
Learn to be a DIY investor.
Invest in index funds, or dividend focused stocks, or real estate, or all of them.
Minimize your taxes.
Consider yourself FI and retire when your assets are 25X your expenses (or 20X if you are more flexible with spending and earning, or 33X if you are very conservative and committed to never working again).
There is a reason nearly everyone repeats these directives. They work. However, the list is not exhaustive. I am going to add a new one that we do not spend enough time thinking or talking about.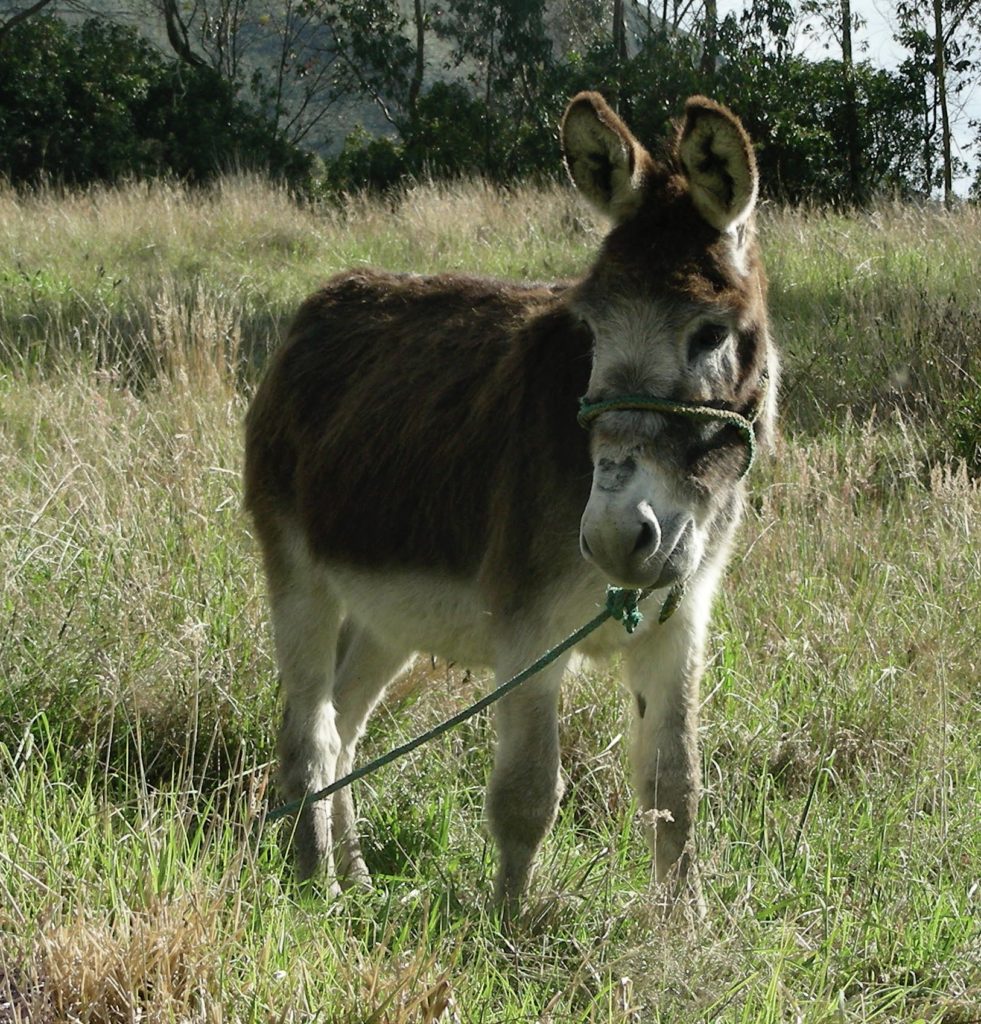 "Don't Be a Donkey"
I have been reading Tim Ferriss' new book "Tools of Titans". This quote was the answer Derek Sivers gave to the question "What advice would you give to your 30-year-old self?" Sivers then expanded:
"Well, I meet a lot of 30-year-olds who are trying to pursue many different directions at once,…They get frustrated that the world wants them to pick one thing, because they want to do them all: 'Why do I have to choose? I don't know what to choose!' But the problem is, if you're thinking short -term, then [you act as though] if you don't do them all this week, they won't happen. The solution is to think long-term. To realize that you can do one of these things for a few years, and then do another one for a few years, and then another. You've probably heard the fable, I think it's 'Burdian's ass,' about a donkey who is standing halfway between a pile of hay and a bucket of water. He just keeps looking left to the hay, and right to the water, trying to decide. Hay or water, hay or water? He's unable to decide, so he eventually falls over and dies of both hunger and thirst. A donkey can't think of the future. If he did, he'd realize he could clearly go first to drink the water, then go eat the hay. So my advice to my 30-year-old self is, don't be a donkey. You can do everything you want to do. You just need foresight and patience."
Are We A Bunch of Donkeys?
I have shared my own experience of feeling anxious, overwhelmed, and unhappy while pursuing financial independence. I think most people if they're being honest will share experiencing some version of the same thing. The "Mad Fientist" has written an incredibly powerful post about being depressed during his path to FI. "Our Next Life" recently published a post about burnout in which Mrs. ONL shared "the anxiety and dread, the lack of motivation, the negativity, the feeling of exhaustion" she has been experiencing on her homestretch to FIRE. The blogging couple at PlanInvestEscape recently shared that they had taken on too much and their "children were being badly short-changed". If people who managed to get to FI or are very close are all experiencing this, how many more are derailed before getting out of the gate.
It is easy to romanticize FIRE and all that comes with it. In a way this can be good, as it is a strong motivator to save, invest, and build a life of financial freedom. However, when thinking about FIRE so much, it can also be a trap to focus on this other thing, the "hay" if you will. It is easy to forget to enjoy the amazing things that you already have in your life, to forget to "drink the water" first.
Related Advice from B.J. Novak

Later in "Tools of Titans",  Ferriss shared the response to the same question asked to B.J. Novak. Novak is best known as Ryan from NBC's "The Office". Novak was also a writer, director and executive producer on the cult hit that later developed mainstream commercial success. He shared that when working on "The Office" he was very anxious. He was always trying to work on projects on the side that he could never finish. Ferriss writes: "He really didn't stop to enjoy the incredible, once-in-a-lifetime experience of The Office. B.J. wishes he had told himself back then that it was a very special time in his life, and that he should own and enjoy it, instead of being so nervous, for what ended up being no reason at all." In Novak's own words: "So take as long as you want if you're talented. You'll get their attention again if you have reason to."
What is Your "Office"
I have reached a turning point and have become much more happy and content over the past year. This is not because I have quit my job. It is not because I am skiing and climbing a couple days each week. It is not because I have become a popular blogger, with public acclaim and cash rolling in even while I am sleeping. While all of those things would be cool, none are reality.
I am happier because I have learned to adopt the "less but better" mentality. I have learned to realize what is special in my own life right now, and to own and enjoy it.
Part of that is learning to appreciate what I have in my job. Rather than going in every day thinking about where else I would rather be or what else I would rather be doing, I have committed to appreciating all of the good things that I have right now that will be hard to replicate. These include doing rewarding work that truly improves the lives of others while having tremendous autonomy and freedom. At the same time, I am well compensated allowing us to quickly build our FI funds rapidly.
This is also true in my personal life. The most important things at this time are not missing out on this special window of time with our daughter, strengthening our marriage, and improving our health. If we take care of those things, the ability to enjoy FIRE, get outside to hike, ski, and climb more, become a better writer, and grow the blog will all be there in the future. If we try to do everything at once and mess things up with our family or our health, we could miss out on everything.
Rather than being worried and anxious about what I can't do now, I have learned to cherish what I can do now. This includes working hard to build wealth. Investing in our health and fitness. Building a stronger marriage. Getting little EE interested in the outdoors while building a strong bond with her. And sometimes, it simply means playing until we drop.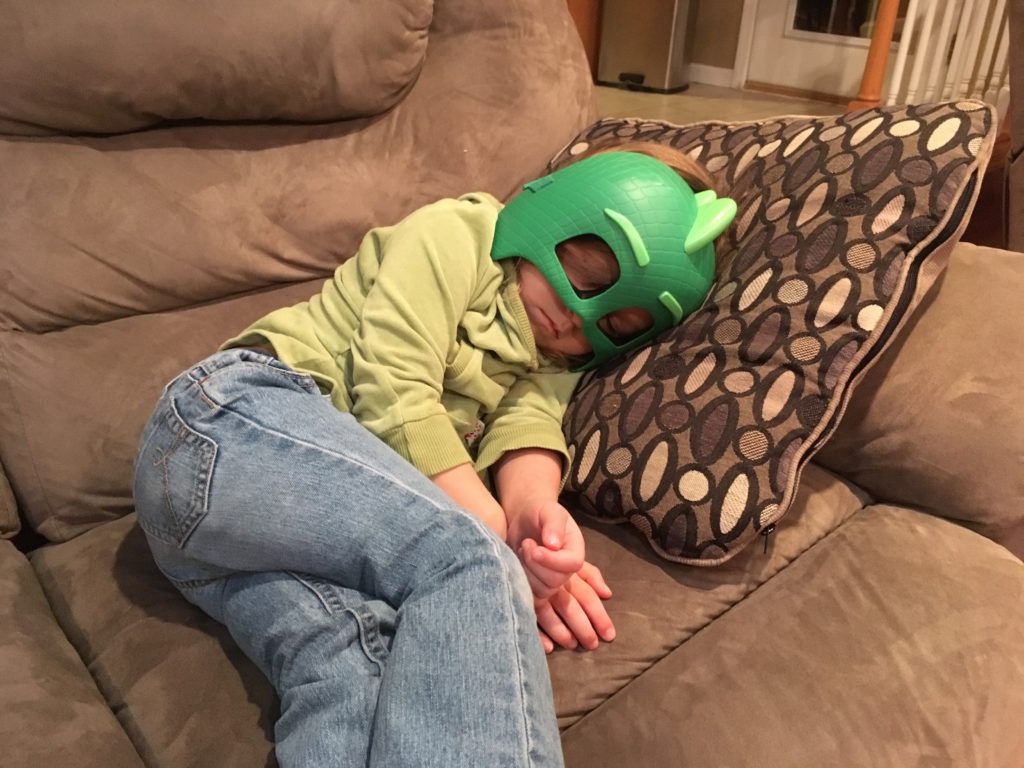 What to Do?

We each need to blaze our own path and we will each have different final destinations as we seek FIRE. However, there are several universal truths that we should all follow.
Earn more.
Spend less.
Invest wisely.
I would suggest we add another.
Have you been a donkey at times on the path to FIRE? What other directives do we need to add to help those getting started on the path to FIRE that aren't talked about enough? Share your thoughts below.
*Thanks for reading. If you enjoyed this content, you can find my current writing at Can I Retire Yet?. Enter your email below to join our mailing list and be alerted when new content is published.