Have We Got It All Wrong?
Before going any further, let me just address this week's post title.  This blog is about personal finance, focusing on telling our story.  We are in our late 30's.  We are debt free (including paid off house) and have built substantial savings that should allow us to retire in two years by age 40.  We have an awesome marriage. We have a happy, intelligent, adventurous 2 1/2 y/o daughter who is the love of our life. We all have our health.  We have traveled the world and continue to seek new and exciting adventures.  If you feel we deserve a virtual punch in the face for even asking that question, feel free to jump down to the comments and deliver it.  However, I think this post will be thought provoking and deserves a read first. –EE
On the surface we have it all together.  We recently shared our Financial Independence date, less than 2 years off.  We have everything in the world to be thankful for, and we don't take that for granted for one second.  The purpose of this post is to take a look at the bigger picture.  Are we approaching life in the way that makes the most sense for both our present and our future?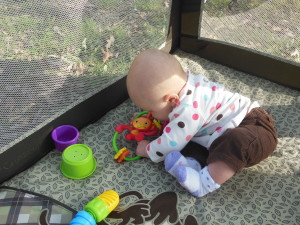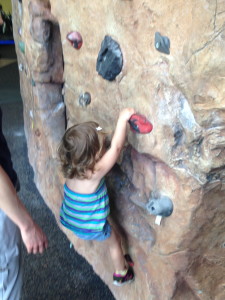 For our entire adult lives we have tried to strike a balance between living for today and preparing for tomorrow.  As the intro to this post would demonstrate, we've done a pretty damned good job overall.  However, recent events have us second guessing some things, including our home stretch towards financial independence and how we will structure the rest of our lives.  Three recent events have me second guessing where we have been placing our priorities.
Just Do It!
We recently went to the 2nd birthday party of our friends' son.  They are climbing and skiing friends who happened to have their child 6 months to the day after we had little EE.  They are among a very select few people we have shared our identity with when starting this blog because we share similar life goals and philosophies and we wanted their feedback.  They are also on the path to FI.  However, they have taken a much different path than us and are well behind us in their journey.  Despite that, they informed us that they are going to just go for it and change everything.  Now.
He lost his job, so they took it as an opportunity to do something different.  Instead of getting more conservative, cutting spending and looking for a new job, they're going to take a very different approach.  They'll be moving west for the winter where he will ski patrol a major ski resort.  What would they do with their home?  Would this be a full-time move?  How would they afford a much higher cost of living on a much lower income?  Many of the details were up in the air.  Regardless they would just do it.  The excitement of doing something totally new and different, following a dream and seeking an adventure was palpable.
In the meantime, we plan to stay here and methodically work towards our goals of achieving financial independence before making any major changes.  But does it make sense to continue to focus our lives around a goal based on an arbitrary number and date?
R.I.P.
We recently learned of the passing of a friend.  He was 45 years old.  He was in excellent health.  He was one of the most fun loving people we ever knew.  One morning he simply didn't wake up.
Unfortunately, this is not the first time a story like this has touched our lives.  Two and a half years ago, my cousin passed away.  She was also in her mid 40's when she died.  Two years earlier, she received the diagnosis of colon cancer. It rapidly spread to her lungs, bones and eventually killed her.  Prior to her diagnosis she was also a picture of health.  She was an amazing person, a great friend and an even better mom.
Watching and helping her through her painful final years was one of the catalysts, along with the birth of our daughter that occured a month after her death, that caused us to question our priorities and start down this different path in life.
Many people see our plans of early retirement as risky.  This recent passing of a friend was an all too unnecessary reminder that nothing in life is guaranteed.  If one of us were to meet this fate, would we have any regrets?  Should we be living less for tomorrow and more for today?
A False Idol?
I regularly site blog posts from the Mad Fientist in our investing and especially our tax planning posts.  His writing focuses on how to achieve financial independence with maximum efficiency.  His work has been invaluable in developing our own plans.
I have in some ways placed him and other early retirement bloggers like Mister Money Mustache on a pedestal.  I have written in several posts on this site that if I hadn't made this or that mistake that we could be financially independent already.  I at times am jealous of the path these bloggers have taken.  I crave their efficiency and seemingly smooth road.
Within a few days of the funeral of my friend, I received a post from the Mad Fientist that really has me questioning all of that.  It is entitled "Happiness Through Subtraction".  In it, he reveals that on his journey to FI, he became so obsessed with reaching that goal that he developed a tunnel vision.  He isolated himself from friends.  He placed stress on his relationship with his wife.  He went through a bit of a depression.
Our new efficiency has had many positive effects.  Has it been beneficial to cut out many large and wasteful expenses?  Absolutely.  However, what would our life look like if we were all about efficiency from day 1?  We have never been afraid to spend on things that we really wanted to do regardless of cost.  How many of the experiences and memories that we hold dear would we not have had if we were so focused on the fastest and most efficient path to FI?
Are we becoming TOO aware of our spending and allowing that to become too large of a focus in our lives?  Should we really be worried about the fastest path to FI, or would it make more sense to add more balance to our lives right now, even if it takes a bit longer to reach our FI goals?
Have We Got It All Wrong?
Let's go back to this original question.  I would have to answer no.  We're doing many things right.
Maybe a better question though is this.  Are we working towards the right goal?  Should we really care at all about a traditional retirement?  Is the idea of not working even a worthwhile one to pursue?  Should we be worrying at all about things like safe withdrawal rates?  Is the fastest path to FI necessarily the best path?
The more we read and learn about the concept of financial independence, I have to go back to the concept of "F-You Money" as introduced to me by our friend Jim Collins.  Isn't that really what this is all about?
Maybe instead of waiting until we have 20 or 25 or 33X our expenses (or any other arbitrary number that we determine "safe") to retire, we should take a totally different approach.  Once we have enough F-You Money to give us a bit of financial security (whatever that amount is for each individual) we should stop focusing on the idea of retiring from some job or life we hate.  Instead, why not start immediately on building a life that we don't ever want to retire from.
Let's not forget about our friends who have taken a much less conservative path than us.  They have problems and issues to address, but so do we.  Life is full of compromises and no choice that we make is without costs and benefits.  There is no single "right" path to follow in life.
Let's not forget about our friends and family who passed far too young.  We have to continue to plan like we may live to 100 but not forget to live like each day may be our last.
Finally, let's not throw out the technical advice of the Mad Fientist or others like him who are showing the fastest and most efficient path to financial independence.  We just need to take care to not lose sight of WHY we are on this path.
We must remember to cherish the journey as much as we crave the destination.
Do you feel that your life has a good balance right now?  Are you spending your money AND time on the things that you most value, or are you waiting for some big change after achieving FI?  If today was your last, would you be able to say you went out on your own terms?  If you answered "No" to any of these questions, what is stopping you?  Share your thoughts below.
*Thanks for reading. If you enjoyed this content, you can find my current writing at Can I Retire Yet?. Enter your email below to join our mailing list and be alerted when new content is published.