EATTHEFINANCIALELEPHANT.COM featured on the Radical Personal Finance Podcast!
My interview with Joshua Sheats has now gone live on the Radical Personal Finance Podcast, Episode 97.  You can listen to the episode at his site through the provided link or download the episode through iTunes or any other method you use to get your podcasts.
If you are a regular reader of the blog, you know I am a big fan of what Joshua is doing on his podcast to increase the public's financial intelligence.  Please click over to his page and give it a listen.
If you have found us through the interview, I welcome you to browse around and we would love to have you join this small but growing community of people learning about the road to financial independence.
I want to thank Joshua specifically for the opportunity to discuss our experiences with the financial advice industry.  Helping others avoid repeating this bad experience along with the amazing amount of value I now associate with reading other personal finance blogs that we've found were my two primary reasons for starting eatthefinancialelephant.com.  We want to share all that we've learned and continue to learn on our journey to financial independence and early retirement. We hope that we can help you find your own path by learning from what we've done well as well as learning from our mistakes.  This is our attempt to pay it forward.  Enjoy!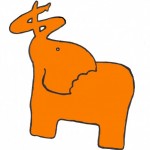 Sign up to receive our posts!