Money Isn't Everything!
 In our November progress update, I briefly mentioned that we made a sizable spur of the moment charitable donation. We were trying to limit our spending for the month, but thought this was a perfect opportunity to give money to a cause we couldn't pass up.
I want to share a bit more about our donation today, but this story is not about us at all. Rather, it provides an opportunity to share a great example of the impact that we as early retirees with disposable time and money can have. I think this ties in well with themes I've written about recently including finding purpose and meaning.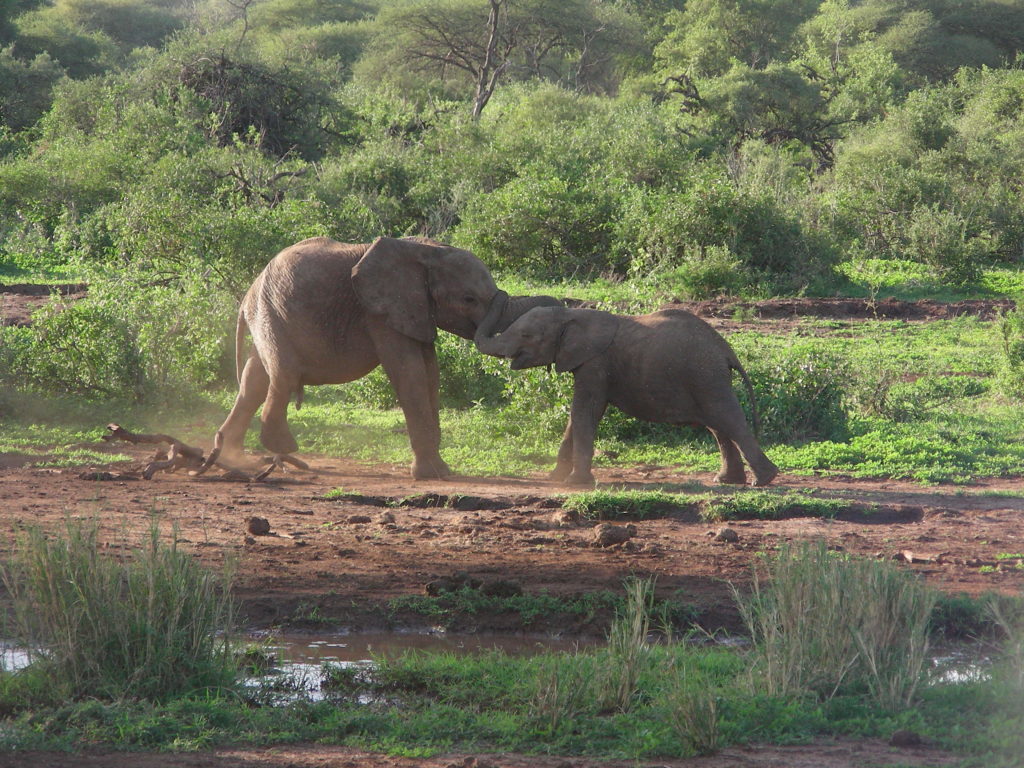 My Role Models
My parents have been amazing role models, teaching me the most important lessons in life through example. Technical aspects of investing aside, one of the big lessons they taught me is to put money in its proper place, and use it to live a better life.
Together, they demonstrated that you are never too busy or too poor to help others. They have always been extremely generous with their time and money. It is a lesson that Mrs. EE and I continue to struggle to master.
A few years into their early-retirement, they are teaching me how to do retirement right as well.
Finding Purpose in Serving Others
I have been thinking and writing a good bit about finding purpose beyond working 40 hours each week. A great example is my father. Since retiring, he has found purpose through becoming a volunteer Court Appointed Special Advocate (CASA) for a child. He has been working with the same case for over four years.
I would love to write about him jumping into a very positive and rewarding experience, but that would be a lie. A big fat lie actually.
For years, it was incredibly frustrating. The child he was assigned has lived a very troubled life. When my dad was assigned to this boy, no one even knew where he was. He had not been to school or to scheduled court hearings in months. He could not be found at the addresses and phone numbers given to authorities.
Eventually the boy was found, and was placed in foster care. At that point my dad began to have some interactions with the boy. After a few months, he was returned to his mother and an extremely dysfunctional lifestyle.
My dad's access to the child was irregular. When he did have time with him it ranged from frustrating to heart breaking. My dad felt in many ways that he was wasting his time. But he kept showing up at court hearings, at the school, and to do things with the boy when possible.
Finally, this summer, things turned even worse for the child and he was again taken from the mother. This time, rather than being placed in foster care, the boy was returned to his father who has had been out of the picture for some time.
Shortly thereafter, the boy's father began calling my father regularly. My dad asked bluntly why with of all the professionals assigned to help the boy they kept calling him, a volunteer advocate, for advice and guidance. The boy's father said he didn't know what to do. The boy told him that my father was the only person in the world who he trusted. My dad, unsure if he was having any impact with the child, was taken aback. From that point forward, my dad has had much more involvement with the boy and his father.
My dad noted that since being with the father, the boy is doing better in school. He has less anxiety and behavioral issues. He is communicating with my dad more easily, including starting to make eye contact.
My dad also noticed that the boy's father was making a real effort to turn his own life around. He was taking online classes and had gotten a new job.
However, he was walking or riding a bike while commuting over an hour each day to get home from his shift, which ended after bus service did. As winter was approaching, this was going to be difficult to impossible to sustain. My dad talked to the boy's father to see what his plan was. He really had none, but to keep doing in winter what he had in summer and fall.
Our Turn To Help
My dad shared this family's story with a group of friends from his church. One took it upon herself to organize a group to help the boy's father. My dad included Mrs EE and I in the group e-mail she sent out looking for donations. We immediately knew what we had to do. Our silly "no spend November" challenge made no sense with an opportunity to contribute generously. Within just a week, the group had exceeded their goal of $5,000 and was able to buy the man a car and insure it for at least the first year.
There is no guarantee that this story will have a happy ending. This boy and his father both continue to live a tough existence day to day and they carry a lot of baggage. But for at least this time, their burden has been lightened. This father has been enabled to continue to work, while having more time every day to continue his education and spend time with this boy who desperately needs a stable parental influence.
A Purposeful Retirement
We started on our journey to early retirement with self-centered goals of becoming a couple of "dirtbag millionaires" who could spend our winters skiing and summers hiking and climbing. I remember the first time we shared this vision with my parents. They asked what we were going to do when we got bored in a year.
While we still have plans to spend plenty of time in the mountains in the years ahead, my parents have taught me another valuable lesson. I may be helping and teaching them to to better understand and manage their investments in stocks and bonds. However they have taught me that the most important investments that we make are in investing in the lives of others.
Who are your role models in finance, retirement, and life? Do you have any specific plans for how to give back more of your time and/or money in retirement? Share your thoughts below.
*Thanks for reading. If you enjoyed this content, you can find my current writing at Can I Retire Yet?. Enter your email below to join our mailing list and be alerted when new content is published.