Our Ultra-Safe Early Retirement Plan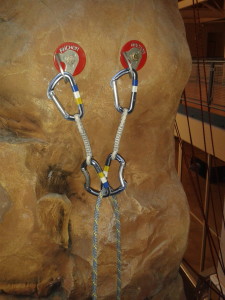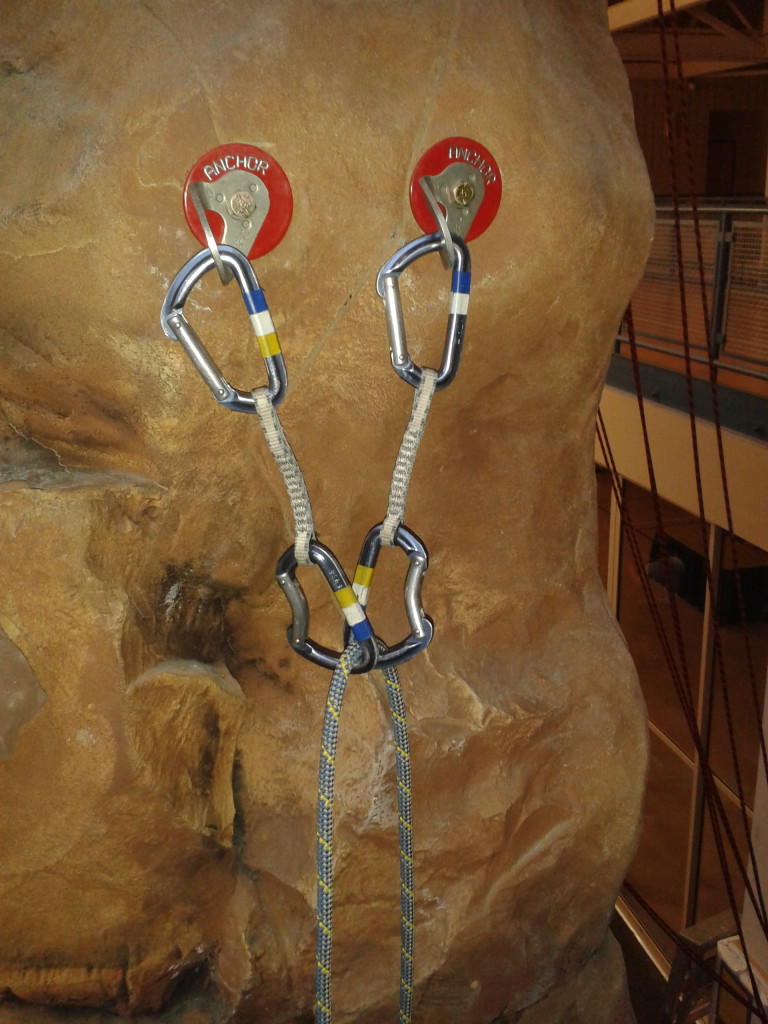 In a recent post, we shared our ideas to develop a completely redundant second income stream after reaching financial independence.  In good times, this plan will allow us to live with an abundance mentality as we have throughout our working years.  Should bad times arise, we will have a plan in place and ample cushion so that we will continue to live our lives without financial stress.
The question then becomes, how exactly do we plan to do this?  The exact actions that have put us on pace for early financial independence will give us several viable options.  These actions include developing a low cost lifestyle and developing multiple skills that will allow us to make income.  The fun part is picking and choosing the most interesting and highest reward options.
Setting the Bar Low
To give a little perspective while using nice round numbers, we will assume that our current expenses are about $40,000.  This is a close enough approximation to our numbers to illustrate our options, without diving into our specific financial situation.  Using this assumption, we would start with a $1 million investment portfolio. This assumes a 4% safe withdrawal rate.  4% of $1 million = $40,000.
Remember, we are not trying to replicate our income from our working years.  We are creating a second income stream, in addition to our investments, to cover our post-retirement expenses.  To do this, one of us would have to earn $40,000/year or $3,333.33/month.  Since we have two adults capable of working, we could each earn $20,000/year or $1,666.67/month to achieve this goal.  We each have career skills that can demand relatively high salaries as well as a variety of interests that can be used to make money, making this a pretty low bar to reach.
Lowering the Bar Further
Since we will focus only on recognizing a relatively small income, we can drastically cut the largest expense that we currently have, income taxes.  By making much less money, we will pay a far lower effective tax rate.  Our income tax system essentially penalizes higher earners by making you pay incrementally higher taxes as your income increases. We can drastically cut back on the amount we work. With a far lower tax burden, we will be able to earn money in a much more efficient manner.
We also would save on taxation of our investments.  Currently, about half of our investments are held in taxable accounts. We currently pay 15% on our investment income during our full-time working years.  Long-term gains and dividends on investment income are currently taxed at 0% for those with a low earned income (in the 15% marginal tax bracket). We will remove this headwind allowing our money to make more money for us.
Let's revisit the $40k living expense scenario.  After utilizing standard deductions and our personal exemptions, about 50% of our income at this level will be free of federal income tax.  We can then pay a low federal income tax rate (about 10%) on our remaining income.  Alternatively, we could elect to defer the remainder of our income into tax advantaged investments and live off of taxable investments.  This would allow us to avoid even the low 10% federal income tax. Instead we would pay tax on the long-term gains of our taxable investments, which conveniently would be 0% due to our lower income.
Most likely, we will utilize a combination of different strategies to produce our redundant income.  Regardless of our exact strategy, we will pay a very low tax rate compared to our professional working years, removing another obstacle from making this plan a reality.
Option 1:  Semi-Retirement
Most likely, we will begin the early stages of our early retirement with both of us entering semi-retirement.  Our plan for now is to have Mrs. EE continue to work 30 hours/week for at least the first year.  This will allow us to have some of the full-time benefits her company gives her at that level of work.  The biggest is the ability to buy our family's health care with her company subsidizing a large portion.  Not insignificant is paid vacation.  She also has some other fringe benefits such as having her phone plan paid, the ability to deduct other business expenses because she works from home, racking up travel rewards, and having the opportunity to get back near home with her occasional work related travel.  At the same time, her job is location independent with flexible hours and she works for an awesome company doing work she enjoys.  Her primary current stress is doing all of the household chores she has to do for our family while working.  Much of that can fall to me when I am not working and commuting to work.
My early retirement will look a bit more like retirement as I will plan to leave my current job.  However, I plan to keep practicing physical therapy using travel assignments and work 6-12 weeks/year for the benefits they can provide.  For the first year, we can use a travel assignment to get our family out west where it will be easier to check out locations more closely before we decide where to relocate permanently.  Once we are established in a new permanent location, we want to be able to come back east to be close to our family for part of the year.  This arrangement will allow us to do that with free housing while also allowing me to make a decent amount of money in a short period of time.
Option 2:  Turning Possessions Into Investments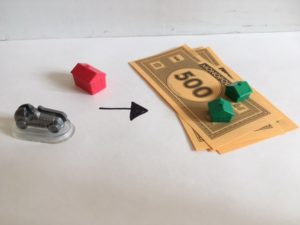 After income taxes and food, our next biggest expense is our home.  We also have considerable expense associated with being a two car family.  This is despite owning our home and both cars outright.
Even having a paid off mortgage, we pay property taxes.  We also pay far more than we need for utilities and insurance for a house far bigger than we need or, as we realized after the fact, even want.  While working, we have at times paid someone to clean the house 2-4 times/month.  In addition to normal expenses for upkeep, we also have been dealing with some ongoing projects to make the house more sell-able that have added additional expense.
Likewise, ours cars produce considerable ongoing expense.  They need to be insured, inspected and maintained.  Gas and depreciation are large expenses.  Most of these expenses are due to the hour I spend daily in the car commuting to and from work.  The next biggest portion of our driving is because we live at least one hour from our favorite recreational activities.  Because I need a car to get to work every day, Mrs. EE has to travel occasionally, and we live in a location that is not walker friendly, we have chosen to buy and maintain two cars. Though the second car is rarely driven it still needs to be insured as well as having occasional maintenance, not to mention the initial purchase price.
In retirement, we plan to re-engineer our lives so that we live in a smaller home in a more central location to needs (groceries, work opportunities, etc) and wants (mountains, library, church, etc.).  This will allow us to have additional money from the sale of our home and one of our cars to add to our paper investments or provide capital to branch out into real estate investing which is a developing interest of mine.  It will also allow us to have lower ongoing expenses associated with our current large home/two car lifestyle.  This strategy has the double impact of providing additional income while the decreased spending will provide less need for ongoing income.
Option 3:  Getting Paid to Do What We Would Do For Free
Our outdoor hobbies are not generally the way to become wealthy.  There is a reason even all but the most successful adventure athletes are affectionately referred to as "Dirtbags" and ski "bums".  However, doing some intermittent work in these fields can have great benefits.  We can use them as ways to make social connections, educate ourselves, develop our skills, and get things like gear and ski passes for free or at steep discounts.  At the same time, we can make small amounts of money that can go a long way to reduce stress on our investments.
Writing is also not generally an easy way to get rich.  However, we can likewise use our blog or freelance opportunities in a similar manner.  We can develop social connections, educate ourselves and share with others on topics like investing, tax and retirement planning, and travel hacking that we want/need to learn anyway and make a few bucks along the way.
With our low living expenses, it should be pretty easy to meet our needs or at least a decent portion of them while doing things that we find fun, interesting and/or educational. As our friends at Our Next Life put it, we'll be "Turning Pro" at our hobbies.
Is Developing Redundancy Easy?
It is hard to answer that question assuredly, as we have yet to actually do it. However, as we do our analysis, we are very confident that our work skills and other interests combined with our low cost of living and desire to further simplify in retirement make this strategy very doable for us. This gives us the confidence to make our transition to an early retirement lifestyle even before we have achieved the traditional measure of having assets equal to 25X our current annual expenses. We feel that our strategy will give us much more balance and much less stress in life without taking any great financial risks associated with a more "traditional" retirement of relying strictly on passive income.
How Much is Too Much?
I don't know that we will ever feel 100% comfortable living completely off of passive income. There are three things that currently scare us. First, we have little confidence that our expenses will stay constant (adjusting only for inflation) for the next 40-60 years as is assumed by safe withdrawal rate research. Second, stock markets are currently considerably over valued by historical standards while interest rates sit near historical lows. Starting any retirement under those circumstances makes it substantially more likely to fail, let alone retiring with potentially 50+ years of life ahead. Finally, we feel that health insurance is a huge wild card. While the ACA currently is very favorable to early retirees with low earned incomes, we are not confident that will remain the case.
At the same time, we don't want to be forever caught in what Darrow Kirkpatrick refers to as "one more year" syndrome. I do not want to continue working a job I no longer enjoy simply to add money that we may never need to investment accounts while life passes us by. We think that this plan is a good balance of living for today with an eye on tomorrow.
We will focus on never again working jobs that we do not enjoy and find interesting and challenging. We are much more interested in building lives that we love and would never retire from than we are of retiring from jobs that are boring, are physically or mentally draining, or that we simply do not enjoy doing. Given that, we're not very worried about this question.
Are you taking a similar approach to your early retirement, or do you want a more traditional retirement that focuses on never working again? If you plan on the more traditional approach, do you worry if you have saved enough or too much? How do you address those issues? Share your thoughts below.

*Thanks for reading. If you enjoyed this content, you can find my current writing at Can I Retire Yet?. Enter your email below to join our mailing list and be alerted when new content is published.