Win Each Day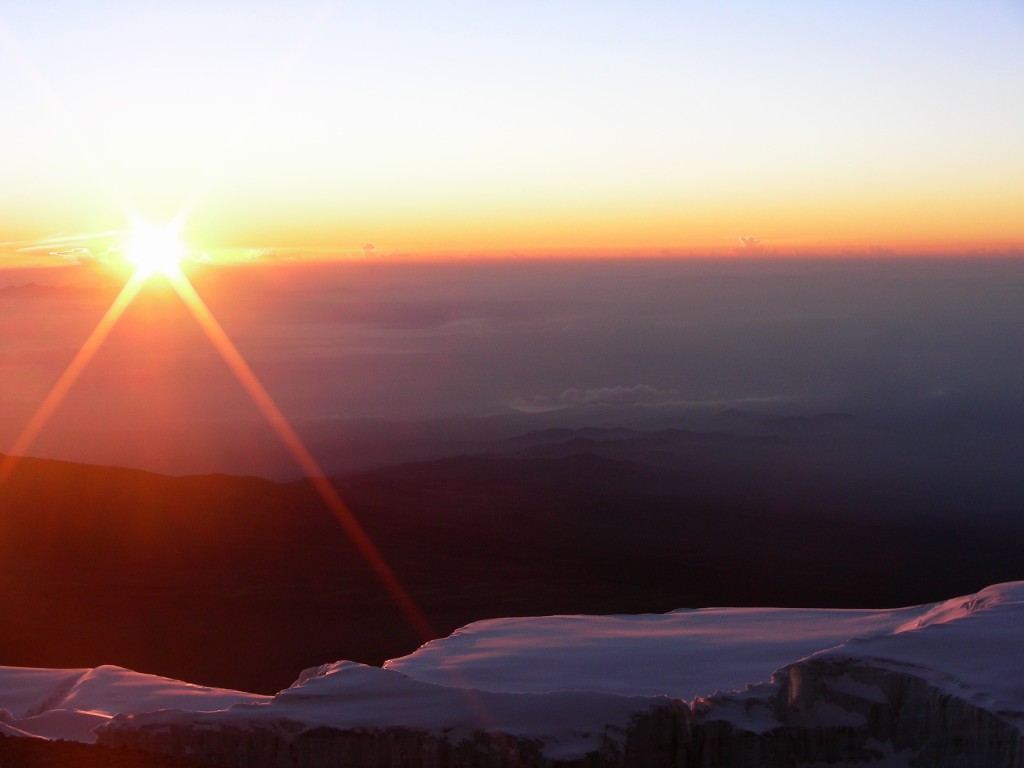 Describe Your Morning
Recently, we've really come to like the Tim Ferris Show.  In his show he talks to people from all walks of life who are extremely successful in their respective fields.  A few of the episodes we found especially interesting were interviews with General Stan McChrystal, billionaire hedge-fund manager Chris Sacca, and Arnold Schwarzenegger.
In each episode Ferris has a lengthy discussion with the guest and then asks a series of scripted questions.  One question that he asks everyone is to describe their typical morning ritual.  The fact that this is one of his core questions is very interesting to us.  This is something we have both paid great attention to for years.
Make Success Inevitable
We have written repeatedly how building wealth should not be looked at as sacrifice or taking great effort.  Rather, it is important to develop habits that over time will make success inevitable.
Many people look at extreme early retirement as a sprint.  In comparison to a typical 40-50 year career, our working years are definitely short.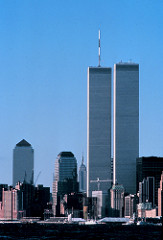 However, our personal journey will have taken about 16 years. When we started our careers in 2001, the World Trade Center towers were standing, and we were a country at peace. Wikipedia had just gone online. Barry Bonds was a national sports hero hitting a record 71 home runs in a season. Miley Cyrus was still years from being Hannah Montana let alone, well, Miley Cyrus.  It was a long time ago.
To accumulate the wealth required for financial independence, you must have many small wins compounded over time.  You must develop habits that make these small wins inevitable and not constant struggles.
Our morning routine has been a huge part of that for us.  We have found that there are simply too many distractions and too much unpredictability during the day to accomplish what we want without a plan.  We therefore prioritize what we most want to accomplish and do those things first thing in the A.M., before we can be distracted from them.
Things Change
I am going to share my current routine, but first I want to emphasize a few things.  I am not recommending that you do anything that I currently do.  Five years ago, my routine was very different.  A few months from now it may change again as my goals and life change.  At different times, I used my morning to study for advanced degrees or certifications, learn about investing/building our portfolio, train for particular physical challenges, etc.
The take home points are this.  I prioritize the things that I most want to get done in a way that gives me the best chance of accomplishing them every day.  I focus on little wins every day.  I script out this part of my day sometime the weekend before to minimize distractions and maximize this valuable morning time.
My Current Routine
Just by waking up an hour or two before most people, I feel that I have the mental edge of being ahead of the game.
4:45-5:00  Read something inspirational/spiritual.
I find this is the most important part of my day, and so I place it first.  I also take a few minutes every night to simply reflect on the day, find 2-3 things that I am grateful for, and say them out loud.  These habits make me challenge my instincts to always want more and keep me focused on my core values.
I usually switch up this morning routine about every 3-6 weeks to keep things fresh and keep me engaged.  Some examples of things I read are the Biblical book of Proverbs (ancient wisdom that remains true today; 31 chapters makes ideal to read one every day of the month), or James (very short and focused on living your values).  Currently, I read a short list of quotes and thoughts about happiness, gratitude and simplicity that I found through the blog Financial Mentor that really helps shape how I approach the day.  You can download them through this link if interested.
I currently eat the same thing every weekday morning:  2 hard boiled eggs (one whole, one white only), 1 greek yogurt, 1 liter water.  I have chosen this for 2 reasons.  First, it gives me the right nutritional mix to keep me from crashing and keeps me feeling full until about 10 a.m., when I need a snack.  Second, it takes less than one minute to prep, and I can eat it while I move on to the next task.  Thus no time and energy are wasted thinking about what to eat or prepping it.
5:00-?  Blog/Retirement Planning
I spend the next 45-90 minutes, depending on my planned workout, working on writing, researching or marketing the blog.  This is a priority for several reasons.  First, it forces me to have the discipline to think about and plan technical issues related to our own retirement.  Second, learning and personal development are two of my biggest priorities and this is where I am focusing my attention at this time.  Third, it is forcing me to build a social network of like-minded people that will be key when transitioning to this uncommon path for our future.  Finally, it is scratching an itch that I have to spread our message that I think will help others approach life and finances from a different point of view.
Depending on my workout, I take from 25-70 minutes.  I know that with a young child and busy work schedule I can't get out as much as I'd like.  I've designed a workout to cover all the bases to maintain baseline strength, endurance and flexibility.  Then when I can get out, I can perform at a reasonable level, be less likely to be injured, and I am taking care of my long term health.
Typically 2 days are combo strength/cardio interval workouts done with Mrs. EE such as the "Cindy" workout we stole from Crossfit or 4-5 rounds of exercise done in "Tabata training" intervals.  Two days I go to the climbing gym (about 5 minute drive each way) to work on strength and endurance, stretching during breaks.  One day I do yoga for an hour.
6:50-7:20 Prepare for day, get self and Little EE out the door. 
The Essentials
In a recent post I wrote about the concept of "Essentialism".  In that post I outlined what I value most in life. When designing my morning routine I try to reflect these values.  The routine allows me to accomplish things that require my focus and attention and leave undistracted time for family and friends later in the day.
In that post, I acknowledged that I don't have time for all that I would like to do.  I would love to spend more time on spiritual development.  I would love to write 2 blog posts/week and do some serious marketing to grow the blog.  I would love to climb 3-4 days per week, do yoga at least twice and get outside for exercise hiking, biking, skiing, etc.
The reality is sometimes I do.  I hike and/or climb most weekends.  I do yoga most Sundays.  I work on the blog at times at night, lunch hours or on weekends.
I look at every one of those things as a bonus. I am getting in the essentials each morning to keep me grounded, healthy and progressing toward my primary goals at this time.
Win Each Day
However, if the weather is bad on the weekend and we don't get out, I'm OK.  If a client runs into my lunch hour or little EE can't go to sleep at night, I don't stress much about it.
By winning each morning, I've already won the day.
Even a relatively short working career associated with early retirement is made of many individual days.  What habits have you found key to getting little wins?  Are you a morning person?  Do you have any other unusual routines that make you successful?  Please share below!
*Header photo ours (Mt Kilimanjaro), Clock image courtesy of Pong at FreeDigitalPhotos.net, WTC photo courtesy Flickr
*Thanks for reading. If you enjoyed this content, you can find my current writing at Can I Retire Yet?. Enter your email below to join our mailing list and be alerted when new content is published.