A Day in The Life of Extreme Frugality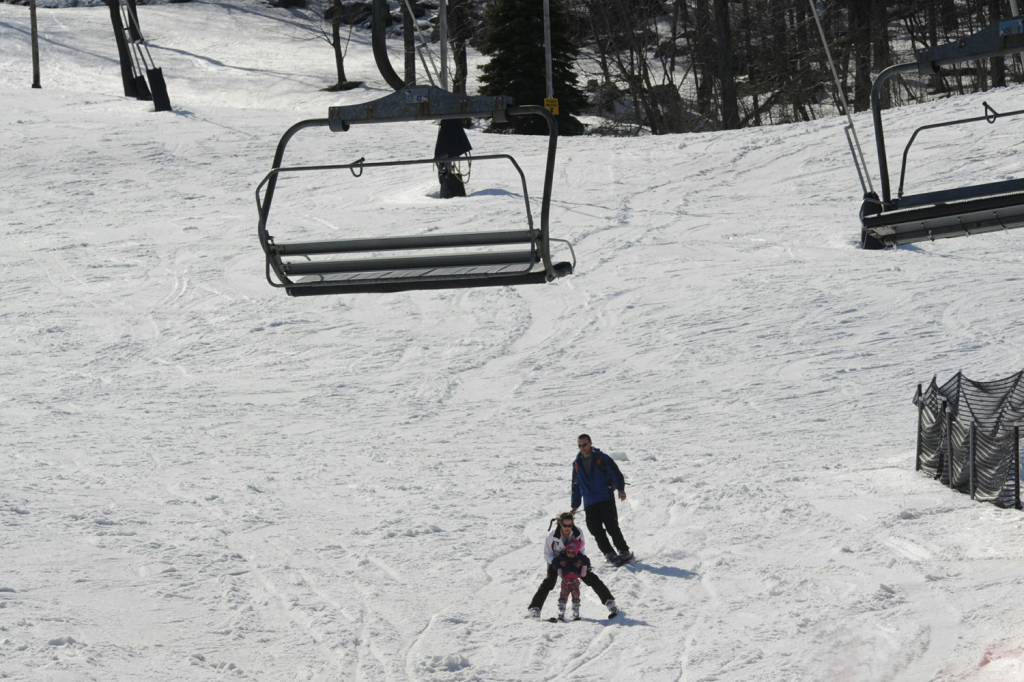 We live in a world where most personal finance advice is to save 10-20% for retirement.  The average American saves about 5% of their take home pay.  Many people are drowning in debt.
We have always maintained around a 50% savings rate, while never earning six-figure salaries.  To many, this is considered extreme frugality.
In the past 2 years, we've discovered the direct effect that a high savings rate can have on the time it takes to achieve financial independence.  Since then, we've increased our savings rate to over 70% while decreasing our incomes as we've phased back work.  I guess that pushes us to the level of mega-ultra-crazy-extreme frugality.  We must be sacrificing and suffering!
What does this extreme frugality look like?
For most people, the idea of saving 70% of your pay probably sounds like extreme deprivation.  Let us walk you through a recent day in our life to see how we live now and how we envision our early retirement.  Have a look and decide for yourself.
An Extremely Frugal Morning
Mrs. EE and I got up early and decided to do a yoga workout.  Uh-oh. that means driving the car to a gym, paying for a class and a babysitter for little EE, right?  No, you can actually do yoga in your home.  It's free.  We can be done in the morning before little EE starts stirring in her crib.  In fact, Mrs. EE got in a little reading and me a bit of work on the blog after we were done.  We didn't spend a penny.
Next was breakfast.  For most, frugal may be confused with cheap.  A McDonald's "value" meal consisting of a breakfast sandwich, hash brown and cup of coffee costs about $5-6 for one person.  Fast food is convenient and you aways pay for convenience.  It is neither cheap nor does it provide "value".
Our breakfast was made at home.  It included gourmet fresh ground coffee for Mrs. EE and I and organic milk and juice for little EE, fresh strawberries, scrambled eggs and Mrs. EE's famous chocolate chip pancakes made from scratch served with real maple syrup.  Three people ate very well for less cost than the McDonald's breakfast for one.
Extreme Frugality = A day on the Ski Slopes….What!?
With the warm March weather rolling in, we thought it may be fun to introduce Little EE to one of our favorite hobbies, skiing.  But wait, taking a family of 3 skiing on a weekend can't possibly be frugal.  Many people could easily drop $500 in a single day on the slopes between lift tickets, gear, food/drink stops, and travel to the slopes.  Turn it into a weekend and you're easily looking at over $1,000.
Mrs. EE and I ski at least one day a week, and this year we logged 18 days on our mid-week season passes that cost $265/person.  This means we pay less than $15/lift ticket each time we ski compared to the $70+/day lift ticket that retail customers pay.  We each ski on skis bought at end of season clearance over 5 years ago.  Our equipment cost is about $2-3 per use compared to rentals of $20/person/day for casual skiers or >$,1000 every year or two for those that get sucked into the hype that you always need the newest and best gear.
Little EE did add a little cost.  Kids under 6 years-old ski free.  However, we had to rent her skis.  Since our midweek passes are good on the weekends in March when the weather tends to me much more friendly for a toddler, we rented the skis for the whole month for a grand total of $35.  This day was her 4th time out, meaning we are under $9/use for her skis.  Whoa, big spenders!
Eating out Extremely Frugally?
Ski resorts are notorious for price gouging, and being out all day with a toddler had to cost a ton, right?  Believe it or not, if you spend a few minutes planning ahead, you can actually avoid the high-priced food sold at ski resorts (and virtually every other tourist trap).  I skied with a small backpack stocked with all necessary drinks and snacks (and diaper needs).  We skied from 1pm until a little after 4 and spent a grand total of $0 on the slopes.
After that long day we were starving.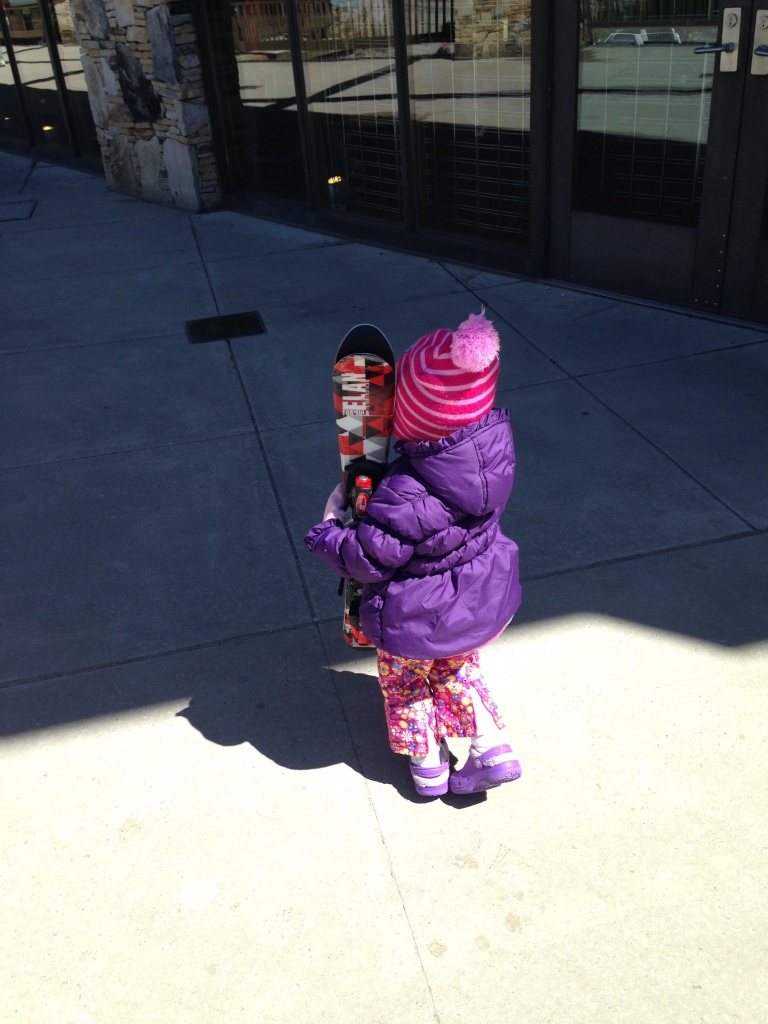 We decided to splurge and eat pizza at the resort.  Ha-ha Mr. and Mrs. Elephant Eaters, now the greedy ski resort has you right where they want you!
Actually not so much.  Since today's planning was standard for Mrs. EE and I, we came armed with $40 left out of the $50 resort gift card that came with our season passes.  We had a pizza for $15. This left us with enough credit to do this 1-2 more times without dipping into our wallets for food.
Wait, they didn't even get you on the ridiculously overpriced sugary drinks?  Actually, we avoid those everywhere.  No price is cheap to drink that junk.  We carried in the same backpack we used all day and drank our water.
Pushing the Extreme Frugality Limits
I know, we were living dangerously.  We had to run out of the pizza shop to avoid the tourist trap that is a ski resort.  There is no way we could stay here a second longer without having money just start flying out of our pockets, could we?
Actually, we were looking around on the resort website the day before to develop a backup plan in case little EE melted down on the slopes.  We saw that the resort pool was free with our season pass, so we brought along our suits.  We decided to take advantage of this perk since we were already there and the little one was still going strong.
We spent an awesome hour jumping, splashing and swimming around the pool before her eyelids started getting heavy and we had to make the drive home.
An Extremely Frugal Night Cap
After making the drive home and unloading the baby and the gear, Mrs. EE and I decided to have an apres drink.  On this night we went with a couple of Hoegaarden (at $33/case, a less than extremely frugal beer).  We had a total of 4, capping off the day with $5.50 worth of alcohol (about the price of one drink at the resort).
We could have actually drank our way to an unfrugal end of the day.  We didn't stop drinking early to save money.  We were simply too exhausted by all the fun we were able to have in a day of extreme frugality!
Is this what you think of when you picture frugality?  Do you equate frugality with sacrifice?  What little changes can you make to enable great days like this, doing the things that you want to do without spending a fortune in the process?  Share your thoughts below.
*Thanks for reading. If you enjoyed this content, you can find my current writing at Can I Retire Yet?. Enter your email below to join our mailing list and be alerted when new content is published.