Can You See the Forest?
Recently, I had the opportunity to be interviewed by Rob Berger for the Dough Roller Podcast.  The main theme of the interview was sharing how we were able to amass the resources to be able to retire by age 40.  I shared our many mistakes with investing and tax planning as well as details about our lifestyle that on the surface would not seem frugal.  I also offered my opinion on why I feel few people achieve the financial results that we have.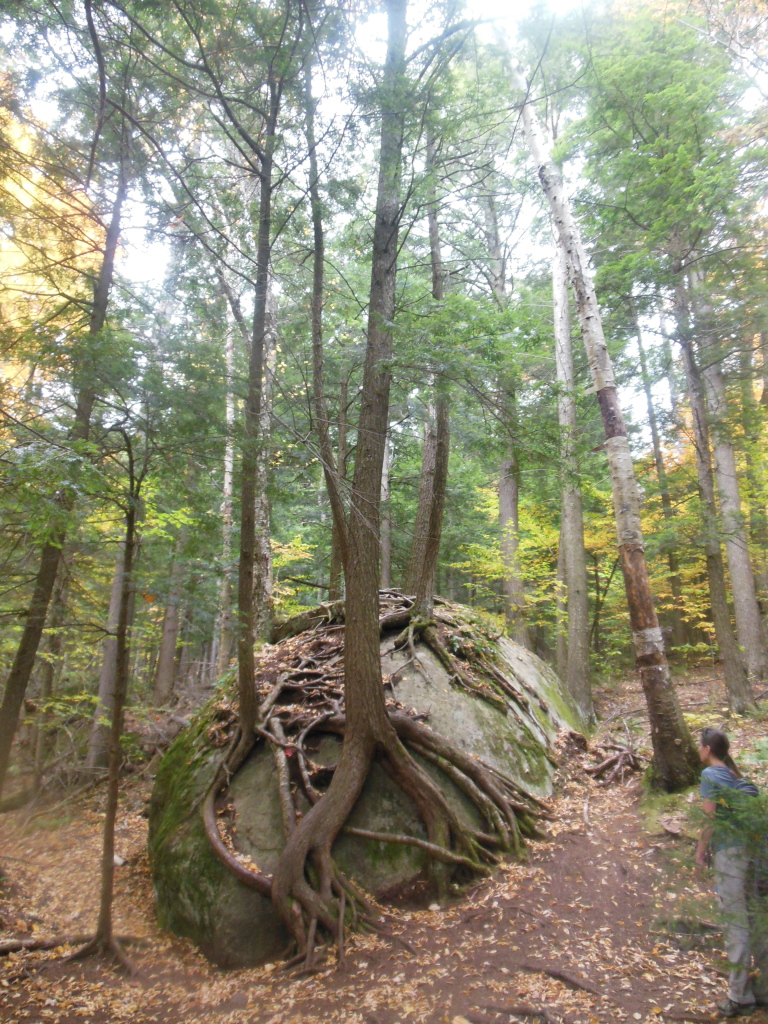 Are You Missing the Forest Because of All The Trees?
The problem with personal finance advice is that it focuses on many things that frankly aren't that important for most people.  Should you use a Roth or Traditional IRA?  What are the best cash reward credit cards?  How much of your assets should you allocate to stocks vs. bonds?  The list goes on.  Our favorite of all is the "Latte factor", explaining how much money you could save if you simply stopped buying Starbucks drinks.  Heck, our blog and Rob's podcast cover all these topics.
With all the information overload, most people can't see the forest because of the trees.  If people simply were able to get a few major decisions correct, they could make a lot of mistakes along the way AND live an amazing lifestyle AND still build substantial wealth very quickly.  We certainly did.  They could even enjoy a few fancy coffees!
So What Really Matters in Personal Finance?
It sounds cliché, but here is the truth.  When getting started, personal finance all comes down to learning the "Golden Rule":
Spend less than you earn.  Invest Your Savings Wisely.  Grow Rich.  
To build wealth, you must learn to be happy and content living below your means.  If you can't save money you will never grow rich.  Period.  The "Golden Rule" is equally true whether you are a poor college student or making millions of dollars a year.
The key then to developing wealth is to develop a high savings rate and be consistent.  Doing this makes the accumulation of wealth an inevitable reality.
There are a few key things that have massive impacts on building wealth quickly.  We have outlined and expanded upon those things in this post.  Let's recap quickly.
Figure out a way to increase your income.  Pay attention to minimizing debt in the process of obtaining the skills and knowledge to do so.  This influences both the spending and earning aspects of wealth building simultaneously.
If you are going to get married, invest in developing your relationship before anything else.  There is simply no way we can imagine accomplishing the things that we have without working as a team every step of the way.
Control your housing costs.
Control your transportation costs.
Notice that there is no mention of cutting out your cable bill, changing your cell phone plan, eating out at restaurants, reward credit cards, or fancy coffee drinks.  Notice that not even investing or taxes make this list.
Are these really the only things that matter?

In a word, NO.  Everything matters.  Any of these things can make small differences that add up over time.
The problem is that most people don't master the basics before getting hung up on the minutia of complex personal finance topics.  Get the big things right first!  If you focus on making many small changes, you will most likely feel that you are sacrificing and doing a lot of work while seeing little reward.  This is why most people quit and fail in building wealth.
In this post, we discussed making the simple decision to purchase a home at a price we were comfortable paying rather than what a lender told us we could afford.  This single decision saved us between $1,000 and $3,500 every month. You would have to cut out a lot of lattes to make up for getting that decision wrong.  Similar impacts can be had with decisions on cars or increasing your earning power.  Likewise, imagine the negative impact of a counterproductive marriage partner.  Worse yet, consider the negative financial effect of divorce.
If you start by focusing on the big things to develop a high savings rate, then every other little change you make will simply be like throwing gas on a raging fire.  Have you found cable TV or designer clothes are a waste?  Great, cut them.  Do you like to indulge in a fancy dinner or a latte?  Great, keep it.  Cut what brings you no value, keep what does.  Don't sacrifice anything you don't want to.  Once your savings rate gets to a certain amount, your working years will be so short that little changes simply won't make much difference anyway.
Even investing and taxes are secondary to saving money.
We feel that we have beat to death the importance of investment costs on this blog.  We showed in one of our first posts that we paid about 2% of the value of our investments annually for horrible advice. This is very important, but only in context.  The median net worth for people in our age bracket is $35,000.  An average couple with 2% investment fees would pay $700/year.  That eventually adds up but wouldn't make or break you.  We have a higher net worth, so for us, this investment cost is a huge deal. By the time we discovered how much we were paying in fees, we had already accumulated $400,000 in assets under management by our advisor. This means we were paying about $8,000 in fees every year without even knowing it.  Over time, this becomes a big drag on returns.
Likewise, taxes represent a massive expense for most high wage earners.  You can drastically increase your savings rate by paying less taxes.  We showed how we increased our net worth in 2014 by $8,750 simply by maxing out our 401(k) and 403(b) accounts, keeping all of that money that we would have paid in federal income tax.  We also maxed out our Roth IRA contributions, shielding all of the future earnings from further taxation.  This can have tremendous impact on the ability to build wealth.   However, these strategies only enhance an already high savings rate.  If you spend everything that you earn, you can't possibly use tax deferral strategies.
Don't miss the forest because of the trees.
So there you have it. By getting the big things right, we went from two people with a negative net worth and combined starting salaries totaling about $70,000, and turned it into assets that will allow us to retire after working careers of about 17 years. All of this is despite neither of us having ever earned a six-figure salary, having little investing knowledge, no understanding of the tax code for about the first 13 years of our careers, and never really sacrificing along the way.
Take a look at your situation.  Get the big things right first.  Determine what areas can have the biggest impact and get started.  Only once you have accomplished this does everything else start to matter.
Are we overstating the importance of the basics?  Is there anything we are missing that you have found very important in increasing your savings rate and building wealth?  Share any thoughts, ideas or strategies in the comments. 
*Thanks for reading. If you enjoyed this content, you can find my current writing at Can I Retire Yet?. Enter your email below to join our mailing list and be alerted when new content is published.