A Non-Expert's Guide to Early Retirement
Recently, I clicked on the internet to check my e-mail, but was immediately distracted.  I saw a headline on the MSN homepage with the title:   "Want to Retire in Your 40's?  It's not impossible".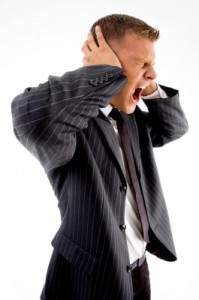 I LOVE to see the financial independence/early retirement idea get publicity, planting the seed that this is a real possibility into the minds of new people.  I expected to see some of the bloggers I regularly read get some recognition or maybe learn of someone new taking this path for their life.  I clicked on it excitedly and ….. NOOOOOOOOOOOO!

After a discouraging intro about "sacrifice" and "the deck being stacked against you" we're introduced to the "experts" (at least that is what we are to believe based on their fancy sounding titles).  So while there are many people who have either retired early or are approaching financial independence at an early age and freely share their stories about the path to "FIRE", this author decided to skip over all of them and instead feature the ideas of two non-early retirees from the world of finance.  Ugh!
Who Are These Experts

The first expert was "vice president of financial advice strategy for Ameriprise".  The next expert was an "investment banker from Nevada".  I have no idea what makes them experts on the topic of early retirement.  It didn't stop them from sharing their "expertise" on the topic in an article that was featured on the front page of MSN for millions of eyeballs to see. This immediately made my skin begin to crawl.
Why Do I Care?
When we were just starting out, we had no idea what we were doing with investing our money.  We really didn't believe that the idea of early retirement was possible for a couple of average people like ourselves.
When we first found blogs like Early Retirement Extreme, Financial Mentor and Mr. Money Mustache I finally knew that what we envisioned for our lives was possible.  However, for every time we see someone like Mr. Money Mustache featured in a mainstream publication like the Washington Post, we have to sift through hundreds of mainstream media articles and features like this one with advice from financial salespeople posing as experts.  We are exposed to the financial industry coming into our universities, our workplaces and working their way into our homes to "educate" us on this same conventional wisdom that we see everywhere while selling us overpriced financial products that serve their interests before ours.
Let's Clear The Record
I don't mean to particularly attack the author of this article.  I'm sure he was just trying to do his job.
This article just happened to catch my eye and then my ire and so I'd like to correct some common misconceptions found throughout it.  As the irritating article suggests, "It's not impossible".  However, to build wealth, become financially independent and retire early you have to learn to block out this noise. You need to follow the paths of those who have actually done it.
I would like to address some of these common myths, and I'll give you my solutions.  But first I should disclose fully, I'm no expert.
Myth #1
It is difficult to know how much you need to retire early.  "Expert #2" says that early retirement "requires seven or eight figures".  So following this advice you need to have between $1,000,000 and $99,999,999 to retire early, give or take.  Despite being mildly vague, this advice is also based on complete nonsense.
He also states that, "It's a general rule of thumb that you have to reduce your expenses by around 30% going into retirement."  WHY???
The reality is that you have total control over how much money it will take you to retire, and it is based on what YOU spend.  The simple act of tracking your expenses allows you to know what you currently spend.  You can then make a pretty accurate estimate of what you will spend in retirement to continue this lifestyle or adjust spending up or down depending on what you desire.
You then need to simply figure out how to create streams of cash flow to cover those expenses.  A good starting point is to save 25X your annual expenses if investing in traditional paper assets.  You can then adjust up or down from there depending on the specifics of your personal situation such as investment philosophy, whether you desire to do some work or never again work to earn money, anticipated windfalls, etc.
Hopefully that is a bit more specific and actionable than the $1,000,000 to $99,999,999 estimate from the article.  But hey, I'm no expert.
Myth #2
You have to make massive amounts of money to build the wealth to retire early.  This myth is seen in quotes like "Expert #2" saying, "You have to be an entrepreneur, and you have to have a big win," "There's a lot of risk in that."
This notion is in my opinion the most destructive myth in personal finance. It causes people to think that because they don't have a million dollar idea or skill, they can never become wealthy. Because of low expectations of what is possible, people don't even bother to try. They get trapped in the poverty mentality. They ignore the fact that most millionaires are not the product of a "big win". Instead financial success is made by consistently having little wins, day after day, month after month and year after year.
If you really buy into this myth, then please check out Ed Mills' site at The Millionaire Educator where he shares his story of working toward early financial independence on the salary of a couple of public school teachers.  Read the story of Chad Carson who writes about building the wealth to pursue financial independence at a young age as a real estate investor despite never having a normal 9-5 job with regular income and benefits.  At least that's what I would recommend. But hey, I'm no expert.
Myth #3
Saving money is a major sacrifice and you can only have the essentials to retire early.  Expert #1 used the example of saving $100 every month and then had the nerve to suggest that saving this amount sounds like "a lot of Ramen noodle meals".  Expert #2 adds, "You can reduce your expenses to really minimal amounts to just have the basic necessities to take care of."
I have written a sarcastic take on our life as one of "extreme frugality".
If you really believe that saving for early retirement involves "a lot of Ramen noodle meals" check out our friends' food budget over at "Our Next Life".  I'm pretty sure there are few Ramen noodle meals in their house.
If you think being an early retiree means just sitting around all day in your tiny house being bored, check out the blogs of GoCurryCracker for ideas on a lifestyle of world travel or ThinkSaveRetire for perpetual domestic travel while pursuing their passions.
It is also a popular misconception along this same line of thinking that you could never do this with kids.  If you really buy into that, check out the blog of an early retiree at Root of Good or that of a couple of aspiring soon to be early retirees at Slowly Sipping Coffee to see how they're doing this with multiple children.
Finally, if you think that early retirement means hoarding all your pennies and being a miser, I would highly suggest checking out the Bare Budget Guy who gives over 10% of his income to charity while pursuing the path to financial independence.  I would suggest that almost all of us in the "FIRE" community are driven by this desire to do something bigger with our lives than simply continue on the standard work to consume cycle.  But hey, I'm no expert.
Myth #4
You can assume that you will get market returns on your investments. "Expert #1" uses the classic example of assuming a 7% return to show the effects of compound interest.
When you read these assumptions, you never hear anyone explain that investors almost never get market returns on their investments. Index fund investing is designed to give you as close to market returns as possible, but even these funds have small fees and tax implications. Investing in funds as this "expert's" firm sells that are characterized by initial sales charges, ongoing high annual expenses, and high taxation and fees due to frequent trading inside the funds all but ensure that you will never see anything close to the market returns.
To retire early, you must control fees and taxes on your investments. If you do not understand this concept I beg that you please check out our friend Jim Collins' "Stock Series" before you invest one more dollar of your money with these high fee firms. If you desire to go even deeper, check out our other investing resources. But hey, I'm no expert.
Conclusion
If you are new on this path to early retirement, I hope I've been able to shed some light on the process, start to steer you in the right direction and give a bit of actionable advice to get started.  However, for full disclosure, I feel I need to reiterate, I'm no expert.  I'm only learning and living this every single day!
Am I overstating how harmful the conventional wisdom is?  Do you want to scream when you see story after story about how hard it is to make it with advice from people who have never done it or even tried?  Have you been a victim of buying into this conventional narrative?  Share your thoughts below.
*Photo courtesy of imagerymajestic and freedigitialphotos.net
*Thanks for reading. If you enjoyed this content, you can find my current writing at Can I Retire Yet?. Enter your email below to join our mailing list and be alerted when new content is published.